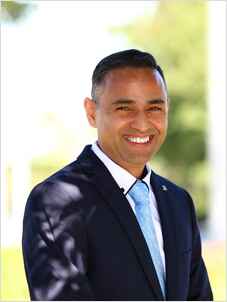 Sanjay Dhariwal
Sales Executive
Email Sanjay
Sanjay Dhariwal
Sanjay is an enthusiastic, determined, and ambitious sales professional. With an outgoing personality and a natural flair for real estate, he is passionate about delivering outstanding services while helping his clients achieve their property goals.

Sanjay employs transparency, integrity, and impressive local knowledge when advising people about real estate. His ability to understand what his clients really want enables him to deliver a personalised service. He ensures clients are comfortable with every aspect of the buying and selling process by keeping them fully informed of every critical step.

He goes with the motto, "A referral from you is the highest compliment I can receive."